Who else got, or plans on getting PAPER MARIO: STICKER STAR?

How do you like it?

Discuss it here(nothing TOO negative please)
I got it earlier today @ gamestop--pre-ordered 11 months 1 week ago, it was nice to FINALLY get--and I got a cool BIG Wall Decal: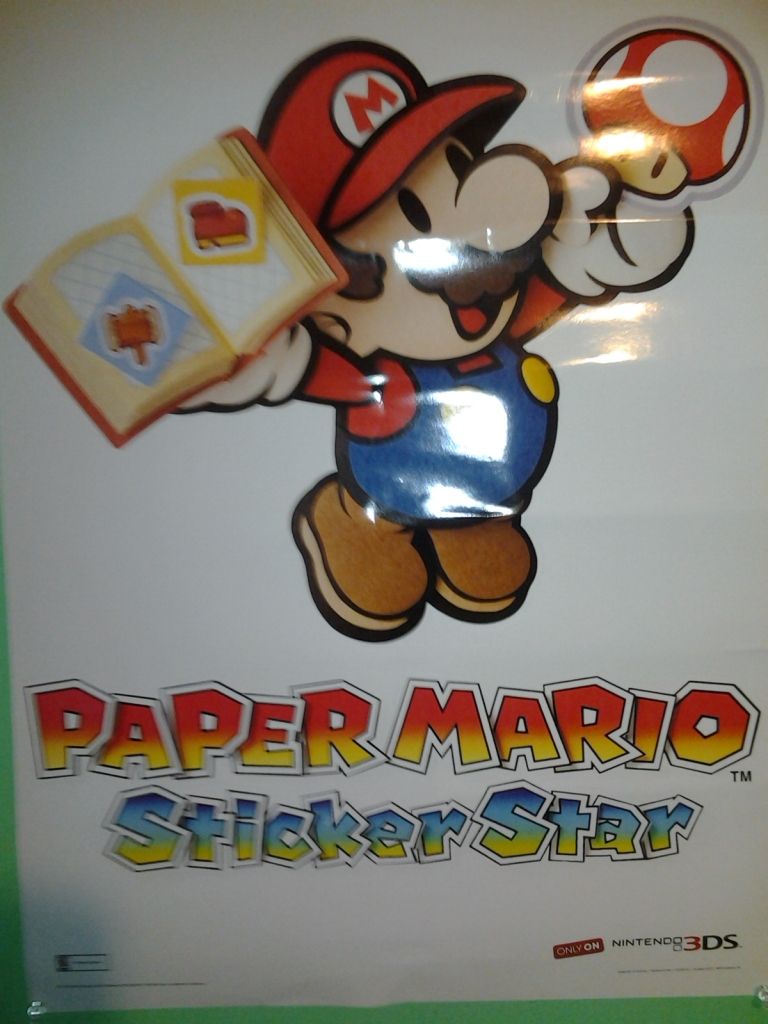 a couple of the more intriguing things I noticed was on the cover were a Sticker that looked like the FROG suit from SMB3, and one that looked like KURIBO'S SHOE from SMB3 as well--which has me wonder when THOSE stickers come into play--
I do recommend this game BTW--cause it plays a lot like the old PM--you can only keep up to 20 stickers in your ALBUM, but they're scattered throughout each area you explore, and you get more by slamming your hammer onto blocks, bricks and plants--and buying more at the shop(s) for coins.
I'll get a strategy guide ASAP(saying I had one for each of the first 2 PM games)--and it's the kind of game where a guide is UBER handy